The Coleman Palliative Medicine Training Program
---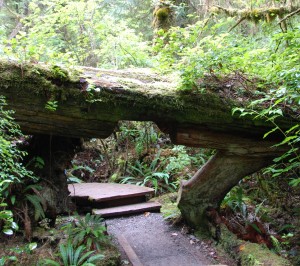 What is Palliative Medicine?
Palliative medicine is specialized medical care for people with serious illnesses that focuses on relief from the symptoms, pain and stress brought on by the illness.
Mission
To train a resilient network of interdisciplinary health care professionals and champions to provide primary and specialty level palliative care
Testimonials
"The Coleman Palliative Medicine Training Program was the jumping off point for developing a new clinical program, a new educational curriculum and real culture change at our institution."
"The networking and relationships with peers in other institutions was good for patient care and outcomes, as we shared patients often and therefore cross-consulted each other."
"There is no more powerful tool for learning than watching experts demonstrating their skills in real life situations. I took away many new skills that I use on a daily basis.
Programs
For interdisciplinary health care professionals – Professional Development in Communication and Supportive Care, a comprehensive 10-month training program for all levels of experience. Enroll now. Session runs January 2019 – October 2019.
For early career advanced practice providers – Advanced Practice Provider Palliative Immersion (APPI) Training Program, a 3-month training for early career APNs and PAs to acquire fundamental knowledge and skills.  Including conferences, clinical shadowing, goal setting, webinars, and communication skills workshop.  Program starts Spring 2019. More information to come.
For health care leadership, administrators and program directors – Chicago Regional Leadership Summit in Supportive Care, May 2016 and May 2018. 
Aims
To improve the quality of palliative care services for patients and families with cancer and complex serious illness

To increase patients' and families' access to palliative care services

To support health care leadership in building and integrating palliative care services across existing systems

To build a supportive network of interdisciplinary palliative care providers
We build community around a shared commitment to improving the quality and access to palliative care for our patients and their families, delivering team-based care and fostering resilience.  Faculty are experienced palliative care providers from leading academic and community medical centers and hospices across the greater Chicago area.


History
2012:  Recognizing the value of palliative care services and the shortage of trained palliative care providers, the Coleman Foundation awarded a grant to the Chicagoland Palliative Medicine Physicians' Collective to develop a palliative medicine training program.
2013:  The 2-year The Coleman Palliative Medicine Training Program for physicians and nurses across the Chicago metropolitan area was introduced.
2015:  Training was expanded to include social workers, chaplains, nurses, physicians, and a physician assistant.  An advanced level track was added for cohort one graduates.
2018:  The Advanced Practice Palliative Immersion Training (APPI) was piloted for early career palliative care APRNs and PAs.  The 2-year Coleman Palliative Medicine Training Program curriculum becomes a 10-month Professional Development in Communication and Supportive Care for interdisciplinary health care professionals who care for patients with complex, serious illness. All levels welcome.  Learn more
Twenty-nine health care institutions have taken part in Coleman Palliative Medicine Training Programs from 2013 – 2018.
SOC is a Coleman Foundation initiative supporting Chicago area health care organizations in improving care for cancer patients. Its mission is to:  1) regularly screen cancer patients for supportive care needs including distress, psychosocial support and palliative care, from diagnosis through survivorship and end-of-life, and 2) deliver all services identified by screenings from a collaboration of multiple high quality service providers that have core competencies in delivering cancer care and support.